Elder Care & Family Trust Services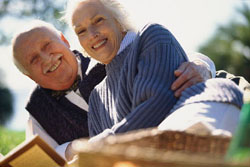 We take great pride in the that most of our clients have been with us for many years and we have multiple generations of familiy members as our clients. We value their trust in us and our ability to service them as they pass through the various stages of life. It has provided us with the opportunity to assist them as we have evolved with them and truly understand the complexities and strain that aging can place on family members. Accordingly, we offer the following additional services:
FAMILY TRUST SERVICES:
Our Family Trust Services offers complete asset management coupled with bill paying **, record keeping and reporting **, and tax services** available to those clients unable to maintain their finances for themselves or their loved ones. Our Family Trust Services offers complete fiduciary level reporting on a quarterly, semi annual or annual basis to family members entrusted with this essential, yet sensitive task. More formal reporting is available for surrogate court and/or guardianship cases, if required.
ELDER CARE SERVICES:
Our Elder Care Services department, through our membership in a network of various professionals, is dedicated to assisting our client families with the following additional needs:
Retirement Communities
Visiting Nurse & Home Care

Nursing Home or Assisted Living Selection

Rehabilitation Facilities

Home Modifications

Medicaid Application process

Adult Day Care

Aging Life Consultants

Funeral Homes
**Services provided through our full service Certified Public Accounting firm affiliate, Marsan Associates, PC.